Podcast (anythingspossible): Play in new window | Download (Duration: 1:23:22 — 76.4MB)
Subscribe: Apple Podcasts | Android | Email | Google Podcasts | Spotify | RSS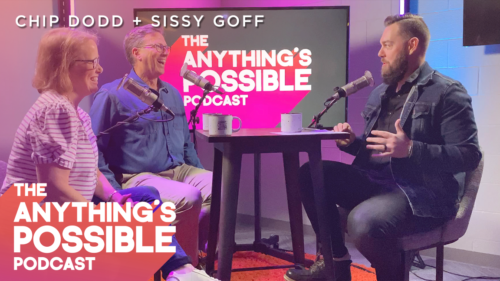 Counselors Chip Dodd and Sissy Goff discuss behavioral trends they've observed while counseling children, teens and adults during the COVID-19 pandemic and offer advice on how to take care of your emotional health in the days ahead.
Chip Dodd
@chipdodd2
The How To Live Podcast
Books by Chip Dodd
Sissy Goff
@sissygoff
Raising Worry Free Girls
Braver, Smarter, Stronger: A Girl's Guide to Overcoming Worry and Anxiety
Raising Boys & Girls
Daystar Counseling
008 | The Triggers Of Fear, Worry & Anxiety In Today's Youth | Sissy Goff & Camden Queen
We want to hear from you! Take The Anything's Possible Podcast Survey.