Podcast (anythingspossible): Play in new window | Download (Duration: 26:37 — 24.4MB)
Subscribe: Apple Podcasts | Android | Email | Google Podcasts | Spotify | RSS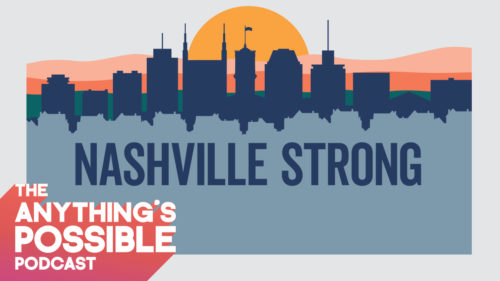 Cross Point's Bellevue Local Good Coordinator, Laura Morris, and Cross Point's Nashville Local Good Director, Sarah Stephanoff, talk about their community's immediate response when a tornado hit the North Nashville and Germantown areas. They also share ways to continue to help Nashville's communities with long-term relief efforts.

Learn more about how you can be a part of NASHVILLE STRONG and follow Cross Point on Instagram and Facebook for up to date ways to serve your neighbors.
Cross Point Local Good
Cross Point Facebook Groups
Save the Date for Serve the City May 2nd, 8am-12pm.