A Reflection on Our Justice Conversation
If you follow along on the blog regularly, you've probably noticed a pattern in the topics we've chosen to write on. You may remember a post from April called "What is Justice." If you haven't taken the time to read it, I highly recommend taking a few minutes to do so. This post kicked off a series of dozens of posts seeking to explain the root of injustice and expose its many facets.
While our exposition on justice has been challenging and insightful, it has in no way been exhaustive. Injustice exists everywhere you turn, as a result of sin in the world. The first act of injustice is found in Genesis 3 when Adam and Eve disobeyed God. Since then, injustice has taken on all shapes and forms from racism, poverty, murder, slander and abuse…just to name a few.
We have an enemy that seeks to steal, kill and destroy (John 10:10) and he holds no political affiliation, ethnicity, economic status, gender, sexual preference, or age which means every one of us have the capacity to be both the perpetrator and the victim of injustice.
Justice is not just near to God's heart, it is His heart. It is why Jesus offered Himself as a sacrifice on the Cross. As previously stated in "What is Justice," Jesus defeated injustice on the cross. 1 Peter 3:18 says, "For Christ also suffered once for sins, Jesus died, the just for the unjust, that he might bring us to God." However, we live in both the already of that and the not yet of this. Meaning, what Jesus did on The Cross is complete, but He has not yet returned to consummate His new creation and as a result we continue to see injustice in our world.
Depending on our life experience, environment and other factors, each one of us have heightened senses towards certain expressions of injustice. Add to those personal feelings and an increasingly hostile political environment, it becomes easy to find ourselves passionate about justice in some areas, and perhaps not so much in others.
While the Bible is not explicit about different political topics of injustice, God's heart for justice is explicitly clear. Here are a few conclusions about God's heart for justice that can inform how we understand justice and seek it in our world:
"For the Lord your God is God of gods and Lord of lords, the great God, mighty and awesome, who shows no partiality and accepts no bribes. He defends the cause of the fatherless and the widow, and loves the foreigner residing among you, giving them food and clothing" –

Deuteronomy 10:17-18
God will bring justice to ALL
"God is just: He will pay back trouble to those who trouble you and give relief to you who are troubled, and to us as well. This will happen when the Lord Jesus is revealed from heaven in blazing fire with His powerful angels. He will punish those who do not know God and do not obey the gospel of our Lord Jesus" –

2 Thessalonians 1:6-8
God commands His followers to participate with Him in fighting against injustice
"Learn to do right; seek justice. Defend the oppressed. Take up the cause of the fatherless; plead the case of the widow" –

Isaiah 1:17
As the church it is our responsibility to advocate for those who cannot advocate for themselves, without partiality, but this can only happen once we have addressed the injustice in our own hearts.
On behalf of the content team I would like to thank you for journeying through this conversation on justice with us. We've loved having conversations with several of you who have reached out with questions or concerns about different posts. Our desire is to help interpret and apply Scripture in every arena of life, in the limited time and space we have. As we grow together–learning the Word and our world more and more–we believe the Lord will give us clarity on what and how to discuss these things in faithful and humble ways, so that we can live out the Gospel in faithful and humble ways.
Up next, we're going to be exploring the command, gift and miracle of hospitality.
Blog Author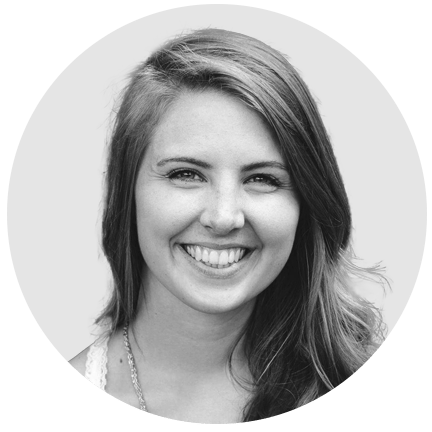 Becca Morgan
Content Coordinator
[email protected]