It was something completely contradictory to what I had imagined. There was a group of people safe enough where I could share the weaknesses that kept me limping along for ages. Up to this point, my experiences had taught me not to trust. To let people see what was happening underneath would mean that from that point forward, I would be seen as damaged goods, and there was no coming back from that. 
But then, something remarkable occurred. After being with a group of people from church for a while I noticed how they celebrated when another person was brave enough to be vulnerable with the group. When a person shared real struggles, insecurities, or feelings of indecisiveness on a choice to make, the respect for that person went up instead of down. I had sat on the bench long enough, and now it was my turn to be in the batter's box. I couldn't tell you how we got on the subject, but the conversation had turned to the issue of depression and anxiety. The group sat and listened as I told them about the depression that entangled me since middle school and how it's ugly cousin anxiety eventually showed up too. They were attentive to each word as I described my first panic attack, the counseling, the medications, and the sense of loneliness that came with the idea of walking around and no one knowing what was happening on the inside. When I ran out of words, the group looked at me not with pity, but with a sense of connection.
Human beings have a genuine attraction to what is real; it fosters connection. When people tell real stories, convey real thoughts, and verbalize real struggles, individuals authentically connect with one another in profound ways. And when that vulnerability is translated into a piece of art, something beautiful happens. 
James Taylor's song "Fire & Rain" is one of those extraordinary examples of triumph in honesty. 
Growing up, James Taylor was a regular part of the music rotation in the house and in the car. Seeing him perform for the first time when I was in my late teens felt somewhat like a "coming home" event. There was something about the purity of tone in his voice, the distinctive picking of each note on the guitar, and the seemingly effortless assembly of flawlessly placed lyrics that carried me backwards. The verses and chorus were burned in my brain by the time my dad explained to me the backstory of the song. A song that, as it turns out, Taylor never expected to be made public. While recording in London for Apple records, a company started by the Beatles, word is given to Taylor that a loved one has died and grief flooded in. 
Grief makes us look up from what is occupying our attention and has a way of pulling us into reflective, evaluative spaces. It is in these moments that he penned the first verse. 
"I walked out this morning"
It's at that time that a then lost and addicted Taylor returns to New York. There can be beautiful things that happen when we get to the end of ourselves. It's at that point that those beautiful things must come from outside of ourselves. In the moments of experiencing the aches of withdrawal, Taylor asks for help. In the lyrics, he names this person "Jesus." He begs,
"Help me take a stand,
See me through another day"
Things begin to fold in upon themselves for Taylor, and he admits himself to a mental hospital. Reflecting on his recent preoccupied season of life, he composes verse three. It's a verse that recounts naive drift, but when faced with the harsh realities of the world, the circumstances force him to take account. 
"Been walking my mind to an easy time
My back turned towards the sun
Lord knows, when the cold wind blows
It'll turn your head around"
The honesty of a person's struggles and overcoming them is a story that each of us resonates with, much in the same way Carole King's piano does on the song. But why is that? It's because that is the human experience. When we see past the façade and into another person, we feel connected. Whether that happens in a small group at church or in the lyrics of a song. As humans we face tribulations and if we aren't facing them we're fearing them. We experience both good days and bad. But as the ancient artist, musician and king of Israel, David, said: 
In you, Lord, I have taken refuge;
    let me never be put to shame.
In your righteousness, rescue me and deliver me;
    turn your ear to me and save me.
Be my rock of refuge,
    to which I can always go;
give the command to save me,
    for you are my rock and my fortress.
— Psalm 71
In other words, in this world of ours, there will be fire, but there will also be rain. 
Blog Author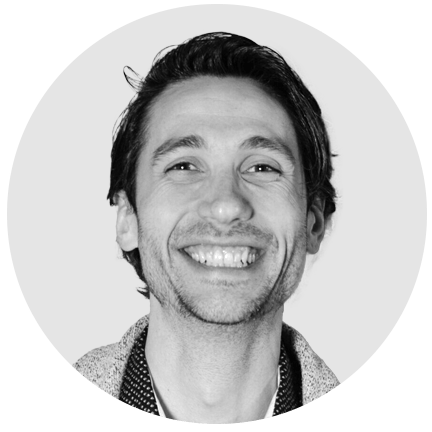 John Garrison
Next Gen Pastor 
[email protected]