My name is Naseem and I am 18 years old. I arrived in Nashville, Tennessee back in November 2015. My family came to look for a better place to live, better opportunities to find work, and also to get the best education possible for me and my two other siblings.
My parents migrated to Malaysia late in the 1980's from Myanmar due to persecution and war between civilians and the army. Living conditions in Myanmar had become horrible, villages were burning down and a lot of people were killed by the army. This is something my parents didn't want me and my siblings to face. Living in Malaysia was definitely a great place to live, but my family didn't have access to a lot of resources due to being refugees. The biggest struggle that I faced when I was kid is that I wasn't able to go to school even though I was born in Malaysia. They counted me as an immigrant due to my parent's status.
My parents registered to come to America in 2013. It took two years for everything to go through – lucky us. For some it took almost 10 years! This was definitely a difficult decision to make since we were moving to a new country where it is extremely difficult for immigrants like me to learn the English language, adapt to a new country, and culture in general. For me and my family it was extremely difficult to experience a new country, culture, language and American life.
The journey began when my 13 year old self stepped foot out of BNA Airport for the first time. People helped us, especially the NICE refugee resettlement agency who got us our documentation that we needed, found us a place to live and got my dad a job. My family felt so welcomed and all our fears went away. Within only a couple months of staying in America, I got to go school for the first time in my entire life. I can say this is one of the most beautiful and amazing things that happened in my life and one of the biggest achievements also for my parents. I learned English within 6 months and I got to make a lot of friends. Most importantly, I was living my best life. My parents' life changed over time. This is the happiest moment of their life. Coming from nowhere to buy a car, house – this is something they never thought they could do but they did it.
I am 18 years old now and finished high school back on June 6, 2021. I couldn't even begin to tell you how proud I am of myself and how far I have come in life and I am truly grateful for everything that has happened through those years. Now I am focused on my pathway of becoming a professional soccer player. I always tell myself: "Nothing comes easy in life, but if you work hard, continuously learn and stay consistent you'll achieve whatever you set your mind to."
In life you have to take risks, so this is the risk that my parents took, which turned out to be the best thing that happened to our life.
*Naseem is a guest writer whose family was resettled as refugees from Myanmar (Burma). We got to know Naseem from our time at the Highlands Apartments as he was always a huge help wrangling all the kids. We are highlighting his story and personal experience as a refugee resettled to Tennessee.
Blog Author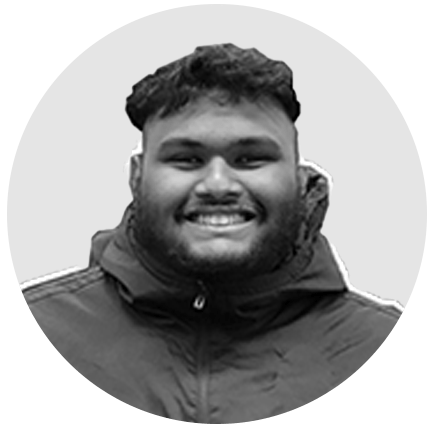 Naseem Abdullah
Student