The Value of Relational Equality
I sat in the home of Maryam*, a young refugee woman from Afghanistan asking her what she needed. The interpreter relayed her response, "This is your first time to my home, it is not right that I should tell you what I need now, it is right that I should serve you."
This is an important antidote to my tendency toward saviorism. It's not my job to save anyone. That's Jesus' job (and I need Him to save me just as much as anyone). My job as I encounter each of His people is to look for the way He has uniquely revealed Himself through them. I ask myself, "What can they teach me about themselves, about humankind, about myself, and about God? What perspectives, experiences, wisdom do they have to offer me?"
Maryam taught me a lesson Jesus taught almost 2000 years before: "Blessed are the poor, for theirs is the kingdom of God" (Luke 6:20).
I don't think Jesus was saying this to romanticize poverty in any way – I believe it is the church's responsibility to advocate for conditions that alleviate or eradicate poverty. But I wonder if Jesus is saying – pay attention here. There's something that we can learn from all people for each person reflects the Imago Dei – the image of God. Therefore each person I encounter has something unique and wholly theirs to reveal about God.
This doesn't mean we go into serving looking to gain, but rather we enter serving with a spirit of humility and genuine curiosity. I enter expecting the people I encounter to be my equals rather than lesser in some way.
I think this is why Jesus commands us to love our neighbors (Mark 12:31). We generally think of our neighbors as someone that we have a "give and take" relationship with. One day my neighbor may ask to borrow my saw (let's be honest it's my husband's saw) and the next day I may ask to borrow an egg. Over the course of our neighborship, we will probably both have something to give and both have something to receive.
This is the heart posture I want to take with me as I step into serving opportunities as well – this person is my neighbor and therefore they have something to give me too.
What can I learn from this person who sleeps in a tent rather than a house?
What is the value already inside this foster child that I can affirm rather than thinking I'm the only one adding the value to them?
What gifts does this person who spent time incarcerated have to offer the world and to me?
What aspect of God's character can I see in every person I interact with?
The reason this heart posture is so important is because it changes the way I interact. I talk less. I listen more. I ask more questions. I offer less advice. I look deeper. I judge less. I affirm more. I learn more. And most importantly, it protects me from thinking I have to 'save' everyone. It protects me from thinking I'm God. That way, I have a much higher chance of walking away, not just with a feeling, but with a friend.
From Maryam, I learned that God loves to lavish us with hospitality. In Maryam, I gained a new friend.
*Name changed to protect identity.
Blog Author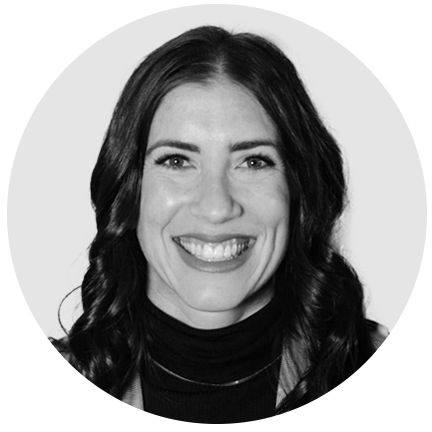 Sarah Herrick
Central Local Good Director
[email protected]