Welcome Others: Doing Business Christianly
I remember being on a trip in 2010 where leaders from different denominations got together around the idea of worldview. We were all reading some of the same books, found out about it, and were like, "huh, we should all get together, and see what the Lord might be up to." So we jumped in the van and drove to Hamilton, Ontario in the middle of the night. In February. It was a formative trip in so many ways, but I'll never forget one conversation I had with a brother from Canada. As we were discussing how the Gospel affects us personally and culturally, he made a statement that has stuck with me ever since. He said, "Josh, there is a major difference between being a Christian businessman and doing business Christianly." I've often reflected on that phrase and I want to suggest 4 ways how doing "business Christianly" is a critical form of hospitality that serves as one of the greatest witnesses to the truth of the Gospel. But first I want to tell you John's story:
John started a coffee shop and café as a response to a prompt the Lord put on his heart while teaching an evangelism class at his church. As he was encouraging the people in the class about the number of refugees coming to their city and how they had a privilege and responsibility to bear witness to Christ among them, several Nepali refugees were walking up the street. John could see them out of the windows. He told me that "in that moment, I knew something had to change." He went home, talked to his wife, began putting some things in place, resigned from his pastoral role at his local church and got to work opening what is considered one of the best coffee shops in the city they lived in for 10 years straight. Why did he do it? At a basic level, he saw how hospitality, need and proximity are all included in "the proclamation" of the Gospel. I've learned a lot from John over the years. He's not merely a Christian businessman, he does business Christianly.
I think this is a critical move in the mission of God in a city: that the church doesn't merely have Christian businessmen and women littered throughout (that's a good thing by the way), but that there are businesses that do business Christianly. This authenticates the message of the Gospel in deep and tangible ways because it says to others, "we really believe the Gospel changes not only us, but everything in the whole existence of life!" It's not merely telling someone what to do, it's an invitation into shared participation in the very life of God (Acts 2:37-47; Hebrews 13:16; 1 John 1:1-4).
So here are 4 ways that doing business Christianly welcomes others and bears witness to the Gospel:
1. Ethical practices. Doing business Christianly is going to abide by ethical standards that the Scriptures put forth. These are just a few categories that would be transformed if the Gospel was driving the company: hiring practices, sales prices, sourcing product, compensation, and training to name a few. John ended up hiring several refugees to work with him and the way he treats them speaks deeply to something deeper within him about how he views the world. There is a standard that drives him that goes beyond what the culture allows or what would merely gain the most profit.
2. Creative Excellence. Another way that is impacted by doing business Christianly is the product or service that is actually provided. There is access to a creative excellence that testifies to the goodness of God and his creational invitation. For John, they wanted to have great coffee and great food. So their ingredients and their processes create for them the space to do excellent work. Not only does this draw people in, but it gives their employees a sense of pride knowing they aren't just "mailing it in" in order to make some mere margins.
3. Culture matters. A third way doing business Christianly matters is that you get to develop a hospitable culture. John cares for his employees and they know it. And so do the patrons. John knows peoples names, stories, hopes and fears. And if he sees someone new, he makes a point to spend time with them. That sort of selflessness begets more selflessness and before you know it, the whole culture is others' centered. When his wife was diagnosed with ALS, the staff and community he had served so selflessly rallied around them and helped them through one of the most difficult things a person could go through: the death of a spouse. John said that the majority of people who have asked him questions about Jesus have arisen from observing him and his family suffering with hope. Culture matters.
4. Civic Servanthood. Lastly, doing business Christianly seeks the welfare of the city in which it finds itself (Jeremiah 29). John and his café regularly held 10k's for ALS, had local live music, hosted the local pop-up market and rallied around customers who fell on hard times. When the pandemic hit, they pivoted and found a way to serve the community, stay open and stay safe. Their company is virtually synonymous with doing good in the area of town they are in.
John would tell you he has not done it perfectly. There were many days they were wondering if they were going to make it and they have walked through some of the most difficult times a family has to go through,but the way they have done business has testified to the hope they have in Christ. It's welcomed others and in turn has endeared them to a community, enriching the soil for Gospel seeds to continue to take root.
Blog Author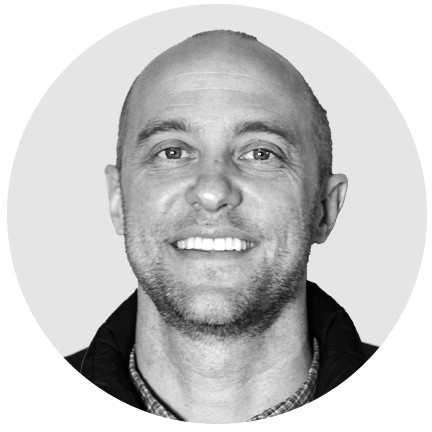 Josh Reed
Content Pastor
[email protected]